Insurance & Financing Options
Insurance & Forms of Payment

Dr. Ross and his team in Mayfield Heights, OH extends every effort to make excellent dentistry affordable. Money shouldn't keep you from having the perfect smile you deserve. At Ross Periodontics we offer pain-free, flexible payment options allowing you to finance your smile with easy monthly payments if necessary. In addition to accepting cash and major credit cards, Ross Periodontics also works together with organizations that provide excellent financing options. Ultimately, the patient is responsible for the investment in his/her dental care. Patients should consider setting aside money for dental care just like one would for retirement or a house.
In-Network Patients: Dental Insurance

Ross Periodontics is a preferred provider for several insurance companies. We provide this as a courtesy for our patients to receive in-network fees and pay  co-payments up front. This office will take assignment of payments on many of these policies, which means less up-front cost to these patients. Please note: you may be responsible to pay for anything not covered by your insurance company.
Out-of-Network Patients: Dental Insurance

You may be able to use your own dental insurance if you have a policy that allows you to choose your own dentist. If this is the case, we are happy to file your insurance claims for you so that you can be directly reimbursed by your insurance company. Often, insurance reimbursement is similar for in-network and out-of-network dental specialists.
Note: Dental insurance is not similar to health insurance. It is an annual benefit plan that covers only a moderate amount of the cost of good dentistry. Ross Periodontics will help the patient maximize that annual benefit and will submit all necessary paper work. We will be the patient's advocate fighting for his/her benefit payment by submitting a review letter regarding any denial of benefit. If the patient would like Ross Periodontics staff to make further inquiries to his/her insurance company, fees may be incurred for the staff member's time. Any fees not covered by an insurance company, but still owed to Ross Periodontics, are to be paid by the patient.
The Lending Club

If a patient is interested in stretching out the investment costs of his/her dental treatment, Ross Periodontics can help that patient work with the Lending Club's easy, no-interest or low-interest financing options. By using crowd sourcing, the Lending Club can have higher approval rate and find lower rates. Please let our office know if you are interested or go to https://www.lendingclub.com/patientsolutions/patients for more information.
CareCredit

Ross Periodontics works with CareCredit Patient Payment Plans. CareCredit offers special financing options to patients at a reasonable rate through use of a CareCredit credit card. This credit card allows you to make easy monthly payments for dental treatments, rather than delaying treatment for financial reasons. Please contact our office for more details. You can also learn more about CareCredit at http://www.CareCredit.com.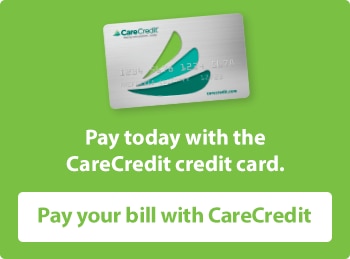 Dr.  Ross and the team at Ross Periodontics in Mayfield Heights, OH are proud to offer excellent dental care at an affordable price. If you have any questions or concerns about insurance and financing options, please contact our office.